Backflip Studios is a developer and publisher of video games based in Boulder, Colorado, United States.[1] It was founded by Julian Farrior, Dale Thoms and Tom Blind in April 2009.[2] In August 2009 it was announced that the company had raised $145,000 in funding to continue to develop for the iPhone OS.[3] They are best known for their free game for iOS, Paper Toss, which has been downloaded over 24 million times since released.
[[
http://en.wikipedia.org/wiki/Backflip_Studios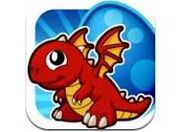 ]
Ad blocker interference detected!
Wikia is a free-to-use site that makes money from advertising. We have a modified experience for viewers using ad blockers

Wikia is not accessible if you've made further modifications. Remove the custom ad blocker rule(s) and the page will load as expected.